Our Viewpoints
As an energy leader, we take positions on issues that affect our customers, our communities and our company, being ever mindful of our commitment to keep rates low, reliability high and maintain our strong environmental record.
Point of View--Sean Trauschke, President and CEO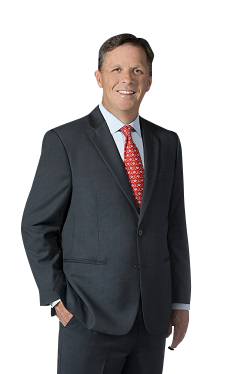 OGE Energy Corp. is a great company located in the heartland of the United States. It is the parent company of Oklahoma Gas and Electric which is commonly called OG&E. We also hold a 26.3 percent limited partner interest and a 50 percent general partner interest in Enable Midstream Partners, LP.

OG&E is comprised of just over 2,300 employees who bring to the job a diverse set of skills, experiences and backgrounds, unified by a strong sense of pride, to serve the electricity needs of more than 830,000 customers. We are widely recognized as a company that is good at what we do.
For example, we were recently cited as having the lowest rates of any electric utility in the United States ("Regulated Retail Price of Electricity—True-up of EIA data for 2015," SNL Energy Financial Focus, Table V, retrieved from https://www.snl.com/InteractiveX/file.aspx?ID=36721723&KeyFileFormat=PDF). Our low rates not only benefit existing customers but serve as a strong attraction to businesses looking to relocate or expand in our territory.

Over the past few years we have won about every industry award there is to win including the Edison Electric Institute's Utility of the Year. That is, in our industry, viewed as the highest possible honor. In addition we have been recognized for being innovative, safely and efficiently restoring customers' power after storms and helping other utilities in their time of need.

But what matters most to us is how we are viewed by our customers. For half a decade now our customers have been telling us through national surveys that they think highly of us. Each year our scores have improved over the previous year's survey, and our national and regional rankings continue to be high.
In addition to all of this, we have a keen eye toward the future as well. We are currently piloting several solar power projects and paving the way for electric vehicles and other emerging technologies.
We are known for, and proud of, our community engagement. We are the backbone of the communities we serve. Our employees volunteer approximately 20,000 hours to the community each year, and we support community needs and activities through company philanthropy as well as financial support from our employees. We are among the largest annual contributors to United Way. Our job is to grow our communities and attract business. We are committed to our communities and proud to serve them.
I hope you can sense my own feeling of pride for this company. This company has existed for more than 115 years, and I strongly believe the best is yet to come.