A Powerful Business Partner
Creating strong partnerships with the right suppliers is a priority for OG&E. If you are a potential partner, we'd love to hear from you.
Performance, service, and innovation: these are the pillars of OG&E's supply chain mission. OG&E's success depends on building excellent supplier relationships. We're always looking for partners that share our values.
OG&E's Supply Chain Strategy
Our supply chain strategy focuses on developing and managing a supply base that makes our company and our customers more successful. We make purchasing decisions based on the best total cost of ownership value. We consider quality, service level, cost, and safety.
Here's how we develop supplier relationships:
Apply a competitive bid strategy to our business awards with suppliers.
Maintain diversity within our supplier base.
Expect suppliers to comply with all applicable laws and regulatory requirements, as well as contractual and service level agreements.
Recognize suppliers for excellence.
Commitment to Supplier Diversity
We have been recognized as the Corporation of the Year by the Southwest Minority Supplier Development Council for continued support in diversity supplier development.
Supplier Qualification
Potential suppliers go through a detailed qualification process to make sure that the relationship is a good fit. This results in consistently high performance.
The goals of the qualification process include:
Make sure suppliers are able to deliver quality materials and services.
Minimize supply risks.
Strive for continuous improvement within the supply chain.
Suppliers should be committed to excellence in the following areas:
Meeting specified requirements.
Track record with OG&E and other customers.
Facilities, organization, resource, and quality standards.
Insurance requirements.
Financial and operational stability.
Supplier Requirements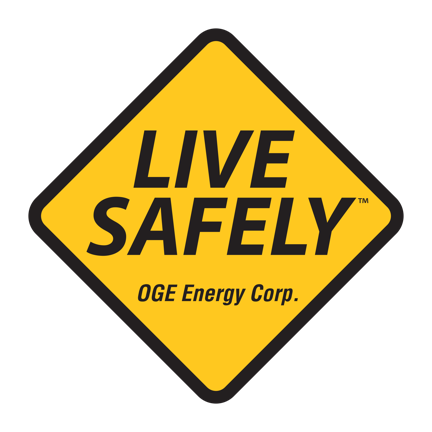 At OGE, we hold safety as a value and promote our 'live safely' belief, which states, "I protect myself and others from injury by constant engagement, always living safely." We have the same expectations for the contractors and vendors we select.
The selection and hiring of contractors is important in managing and ensuring contractor safety. To aid OGE in this endeavor, we have enlisted ISNetworld to help with managing contractor safety information. The ISNetworld process is set up to collect, organize, and centralize the contractor's insurance, safety statistics, and compliance programs. Our goal is safer, more efficient operations with reduced risk for the contractor's and our employees. For further information please visit www.isnetworld.com.
OGE also has established the insurance requirements for its contractors based on the risk associated with the task being performed. In order to review the insurance requirements for your business open the Insurance Worktype document and find the worktype that best describes the service you will provide to OGE and obtain the respective Insurance Category (Category I, II or III). Then open the Insurance Requirements document and locate the applicable column for the Insurance Category.
For onsite identification requirements, see additional resources.
Interested in Working With Us?
Want to be considered for future opportunities? Submit an email to supplier@OGE.com. We will send an email reply requesting additional information. We look forward to working with you!
Current OG&E Requests for Proposals and Requests for Information
In some cases, we'll issue Requests for Proposals or Requests for Information for specific projects we're planning to undertake. Go to our RFP/RFI page to view a list of our current RFPs or RFIs available.